---
---
2nd Annual Battle of the Bands

Mark your calendar for April 12, 2014 as Washington-Holmes Technical Center in Chipley, Florida presents the 2nd Annual SkillsUSA-Lowe's 'Battle of Bands'. Bands are currently being solicited to participate in the event, to be held at the Spanish Trail Playhouse (the old Chipley High School auditorium) from 10AM-4PM. The event allows local and regional bands to compete for bragging rights, along with a professional recording, mixing and mastering session. Admission to the event is free for attendees and registration for bands is $50, which covers a hospitality suite and refreshments for the day. Sound production, roadies and drum kit are furnished to expedite set changes and offer convenience to the bands.

Event sponsors include Washington County Sheriff Bobby Haddock and several businesses in Chipley. For more information about how to enter your band or become a sponsor contact Kirk Thompson at WHTC at 850-638-1180 Extension 347.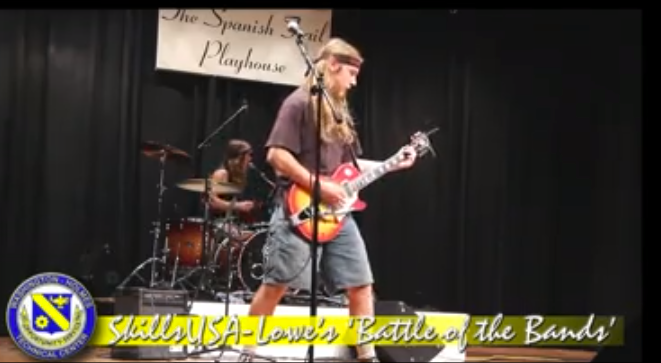 MISSION:
The mission of the Washington-Holmes Technical Center is to provide students with instruction in academic and technical training at comptency levels required for employment and/or advancement in existing or potential occupational fields.
---
for more information contact Student Service at 850-638-1180 ext. 317
toll free 1-855-345-WHTC
---
Washington - Holmes Technical is Accredited by the
Accrediting Commission of the Council on Occupational Education
7840 Roswell Road, Building 300, Suite 325
Atlanta, GA 30350

800-917-2081 or 770-396-389